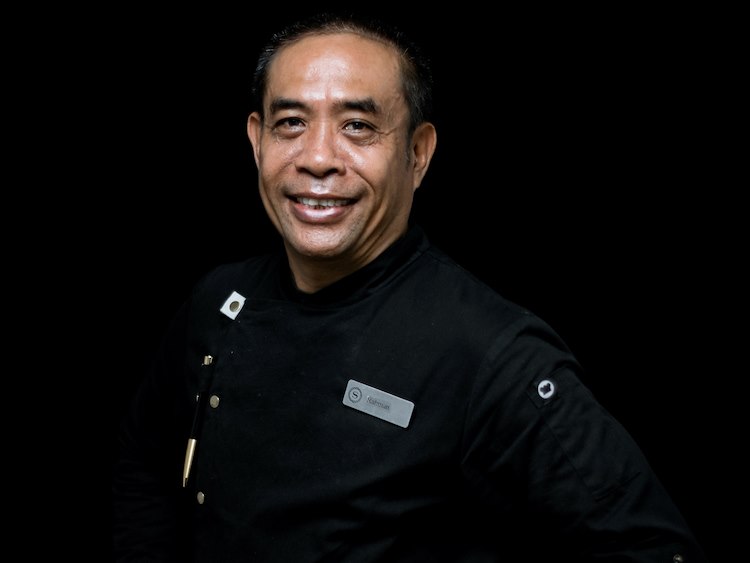 Rahman Cahyadi, Executive Chef
Chef Rahman started his culinary career in 1992 that brought him to several positions, including to Sheraton Grand Mirage Resort, Port Douglas in Australia. A familiar face in the family of Sheraton Senggigi Beach Resort, he joined the resort in 2003 as Chef de Partie prior to continuing his journey to Wyndham Sundancer Resort Lombok in Indonesia, where he was posted as Executive Chef.
Returning to where he began and helming the kitchen team of the resort, Chef Rahman will showcase his intensive knowledge on culinary management. With his focus on introducing Indonesia's food culture, he strives to bring a memorable culinary journey to every diner of Senggigi through his creations that emphasize the authenticity and creativity of Indonesian cuisine.
Senja is named after a beautiful color during sunset. We truly enjoyed our time here. Scenery is just perfect and relaxing. All staff are very very friendly and they are keen to give all of their effort to serve and make you happy. We had the Surf & Turf which is on promotion, also salad but then we heard they will soon change their menu, we just can't wait to come back. Great food, great view, great service. What else can go wrong?

Stuggy1579 | TripAdvisor

We had birthday dinner. The food was absolutely wonderful, we enjoyed our ocean side table, Service as always over the top. Will be back definitely for sure!

Destyananda S | TripAdvisor

I came for Valentine Dinner with my family, the sunset view was spectacular, so stunning. The ambiance makes you feel so good. The staff there all were so friendly, especially Rahman (If im not mistaken), never failed to come and ask our table for help and talked with us. Really had a good time dine here.

Kins S | TripAdvisor

We stayed at the Sheraton and visited the Senja for dinner and drinks. Exceptionally friendly staff. The beef and lamb shank was done to perfection. The live band created an amazing ambience. This is definitely a five star restaurant

Indie243 | TripAdvisor