Smoky Seafood Saturdays
Every Saturday, spend your weekend with mouthwatering grilled seafood and enjoy it to your heart's content.
06:00 PM - 09:00 PM
IDR 300,000 net per person
Seafood BBQ All-You-Can-Eat
BUY 1, GET 1 FREE (terms & conditions apply)
Earn and redeem with Marriott Bonvoy.
Don't miss your Marriott Bonvoy member discounts of up to 20% off, plus earn and redeem points whenever you dine at our participating restaurants and bars.
Not yet a member? Enroll here today!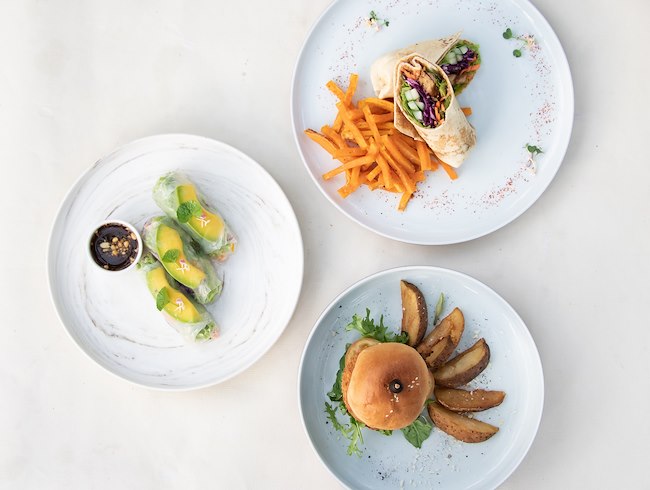 Flexitarian Friday
A special menu prepared by chef Mawati Ilannur, featuring protein options made from plants to cater to those adhering to the flexitarian diet.
Available every Friday
Veggie Burger
Flexi Tortilla Wrap
Rolls-Rice
Dining on plant-based food is surely better for the planet and your health, but the idea of saying goodbye to your favourite meaty dishes may also seem too much of a sacrifice. However, with the flexitarian diet, it doesn't have to be that burdensome.